MTC Solutions beam hanger systems are complete pre-engineered solutions available in a variety of capacities to meet the needs of any building project. These beam hanger systems may be pre-installed in a controlled shop environment to be ready for assembly when delivered, minimizing installation errors,  and reducing time on-site. This blog post will introduce MTC Solutions beam hangers and outline their different applications and configuration possibilities.
Approximately 8-minute read.
The MTC Beam Hanger Systems 
MTC Solutions beam hangers consist of male and female oriented plates that slide and lock together  offering a simple drop-in assembly and an efficient workflow during installation. Our three systems come  in a variety of options and capacities.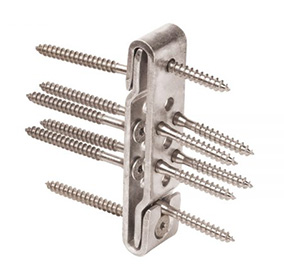 The GIGANT connector is a system manufactured from mild steel and consists of two identical parts, one installed in the  primary timber member and the other in the secondary  member. When installed, the two brackets simply hook into  each other in a dovetail-like fashion.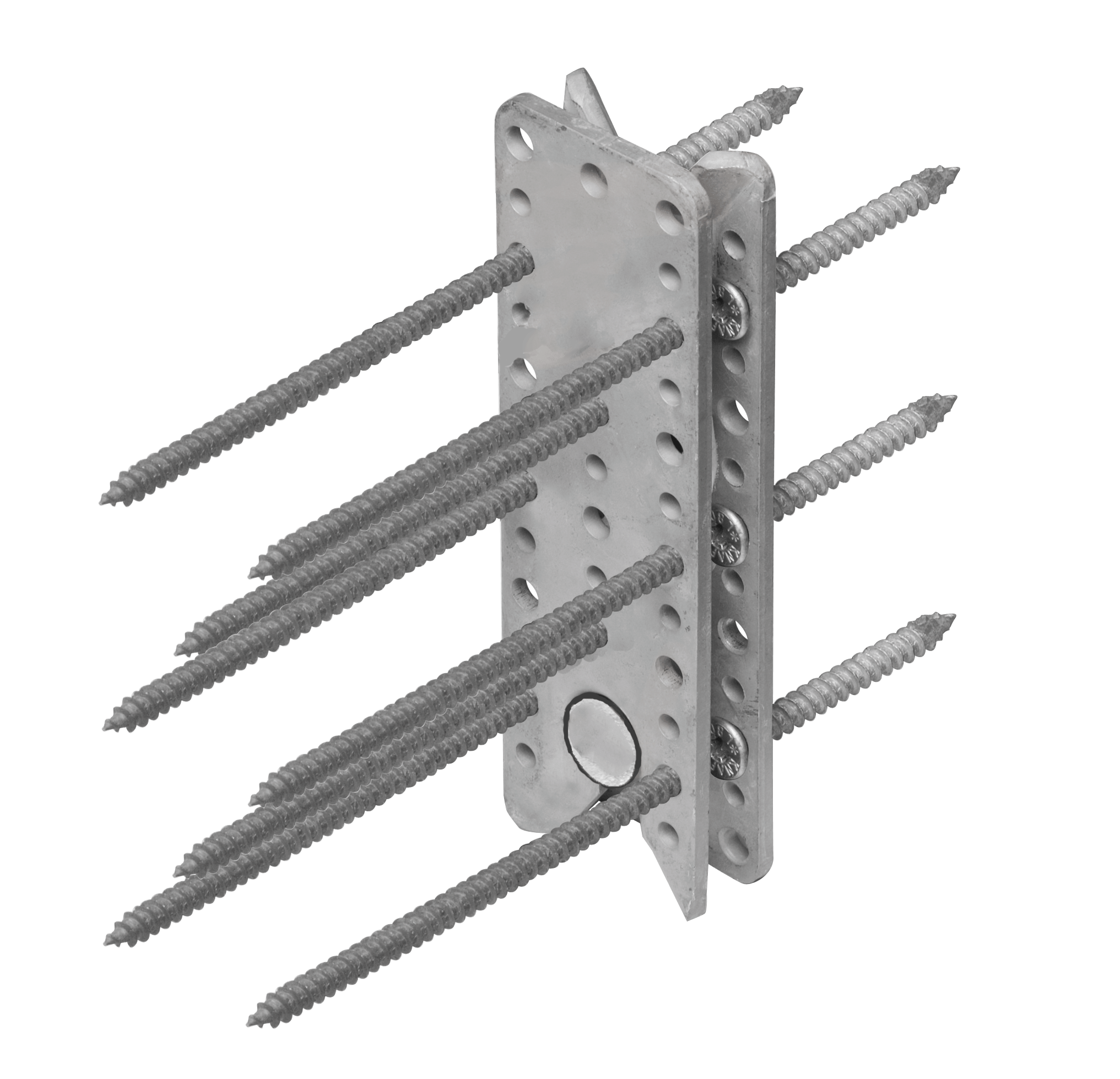 The RICON S VS connector is a system manufactured from  mild steel with a welded collar bolt. It consists of two  identical parts, one installed in the primary timber member  and the other in the secondary member. When installed, the  collar bolt simply slips into the v-shaped notch.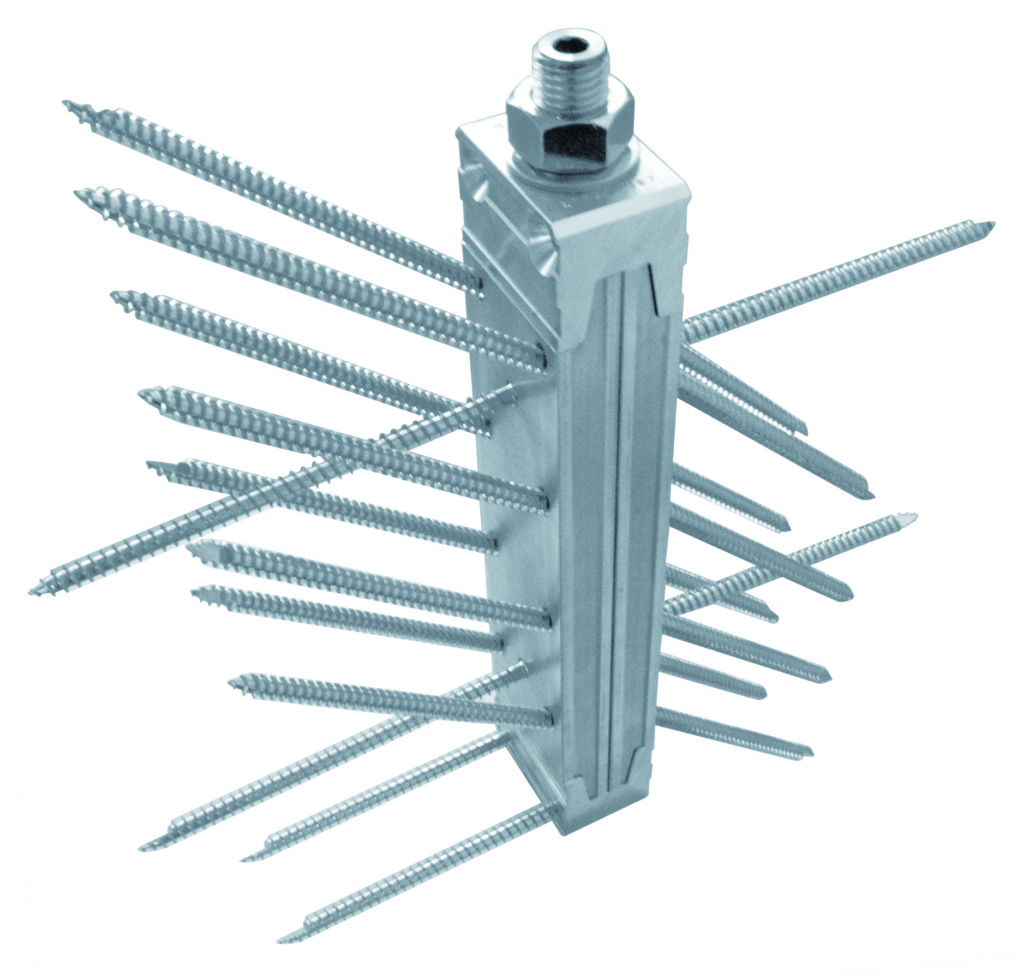 The MEGANT connector is system manufactured from  aluminum and consists of connector plates, clamping jaws  and threaded rods to hold the system together. The design  of this versatile connector allows for installation from three  different directions.
Installation Configurations
1. Squared or Perpendicular Connections
The most common applications for MTC beam hangers are beam-to-purlin and post-to-beam connections.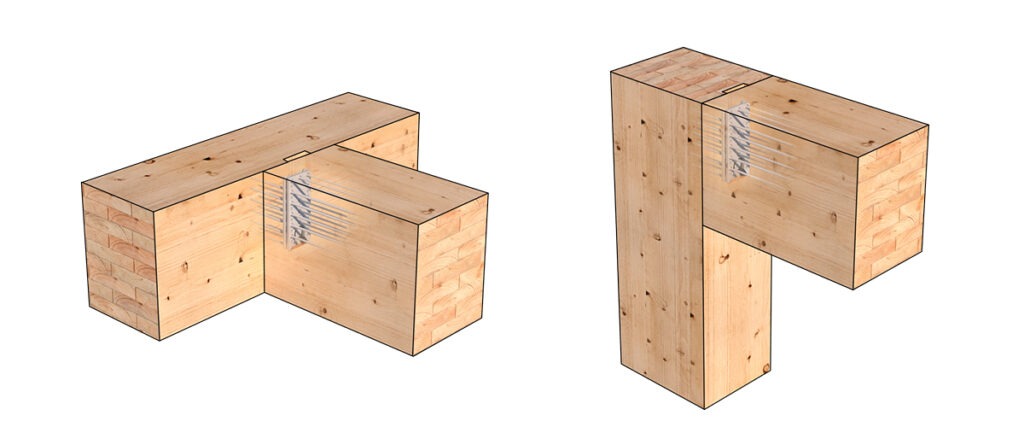 These connections can be concealed by routing the connector into the timber members producing a clean  architectural and visually appealing final product. Concealed connection systems are often selected for  mass timber projects where the wood is a structural element as well as an architectural feature. MTC  Solutions beam hangers are optimized for standard architectural beam sizes and offer several different  housing options depending on the geometry of the connection. When designing a high strength  connection with narrow architectural members, the beam hanger systems can be doubled in a staggered configuration, effectively increasing the resistance of the connection while conserving its architectural  value.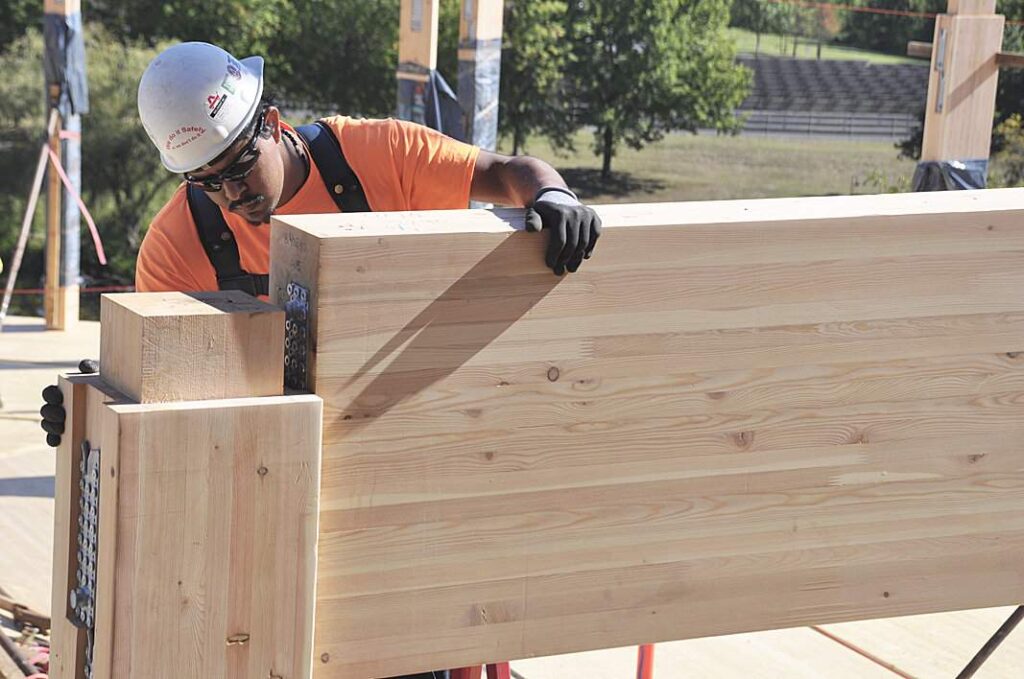 In addition to their visual appeal, concealed connections can be easily fire rated. During a fire, a layer of  charred wood is formed on the surface of the member, insulating the interior unburnt material and the  connector system hidden inside. With the proper concealment details, all MTC Solutions beam hangers  can be fire rated for up to two hours. Read our blogpost on Concealed Fire Rated Beam Hanger Systems to learn more about the design guidelines to follow to achieve fire-rated concealed post-to-beam and  beam-to-purlin connections using MTC Solutions beam hangers.
2. Skewed, Sloped and Through-Bolt Connections
 MTC Solutions beam hangers are particularly versatile and can allow for several different installation  options depending on the architectural features desired. When designing a connection between non perpendicular members, MTC Solutions beam hangers are very capable, allowing for skewed or sloped geometries with the right detailing. When working with smaller profile columns where screw interference  is an issue, it is possible to install two RICON S VS connectors in a through-bolt configuration.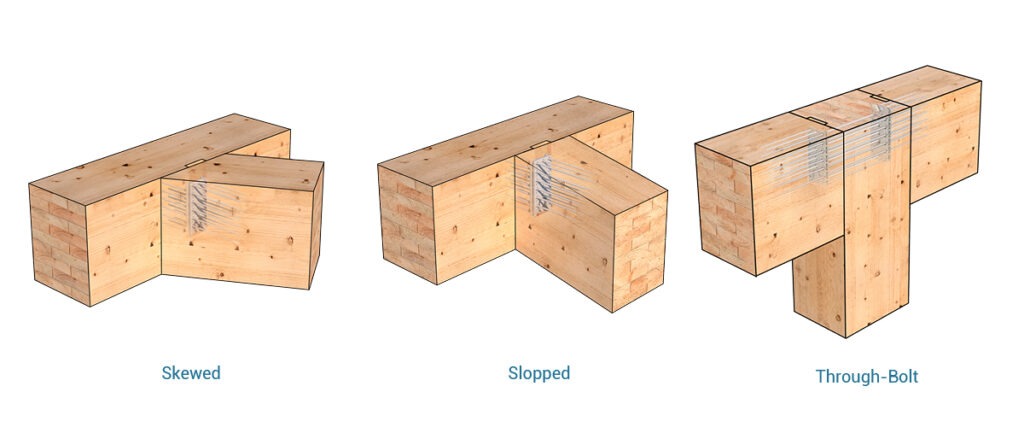 Wood, Steel and Concrete Compatibility In addition to their standard wood-to-wood applications, MTC Solutions beam hangers can connect timber elements into various other materials. To give a few examples, the RICON S VS series can easily connect:
Cross-laminated timber (CLT) panels
Structural steel (connector may be welded to steel)
Concrete (connector may be anchored in concrete)
Read the Beam Hanger Design Guide for more material applications. Wet Service Condition Applications  Wet service conditions apply to an environment where the connection is in direct or indirect exposure to  the exterior elements, where wind-driven rain, splashing, and poor air circulation can affect the  connection. In these conditions, it is suggested to install the beam hanger using corrosion resistant  stainless steel ASSY varieties such as the ASSY A2 Ecofast, along with a rubber washer between the head  of the fastener and the connector plate. Read our blogpost to learn how to use our Fasteners for dry &  wet service conditions. MTC Solutions beam hangers offer a versatile pre-engineered solution. Accompanied by detailed  tabulated design values and precise installation instructions, these systems reduce the time and labour  needed at every stage of the building project, from design and detailing through installation. Download our Beam Hanger Design Guide to learn more about the specifics of how our beam hanger systems can  bring added value to your project.