The MTC Solutions Mass Timber Bracket (MTB) is an all-new angle bracket design for Cross-Laminated Timber (CLT) floor-to-wall or wall-to-wall connections engineered from thin 1.5 mm galvanized steel with a reinforced perimeter. Easily installed with ASSY self-tapping screws, the MTB can withstand loads comparable to a thicker 3 mm steel bracket, providing a cost-effective solution. Optimized when paired with small ASSY Ecofast 3/16" x 2" screws, this connection system provides high capacities and the most efficient installation. Two design models of the MTB, the MTB 90 and MTB 105, are offered to meet the design needs of every project. Both models were tested in monotonic and reverse cyclic loading configurations. In this blog post, we will highlight some the results from our cyclic testing illustrated as load-displacement curves.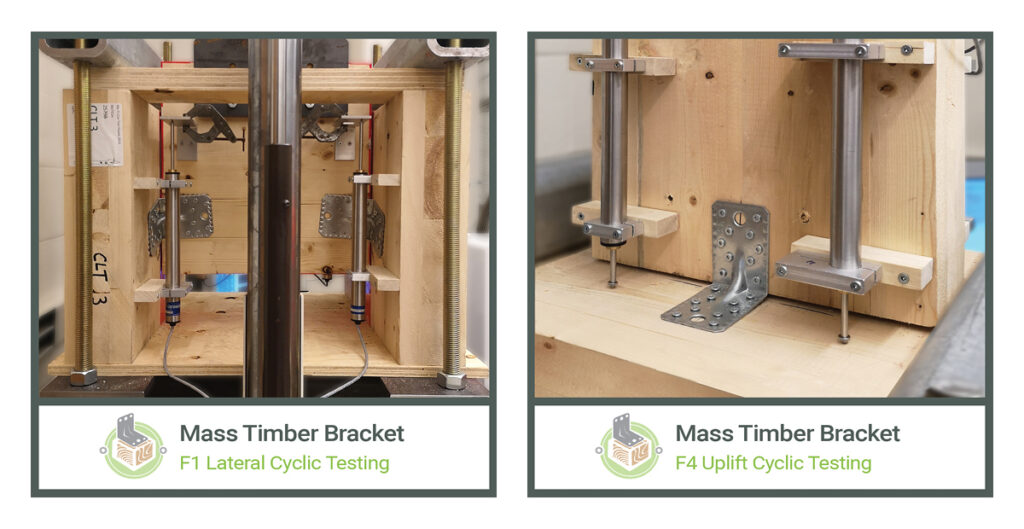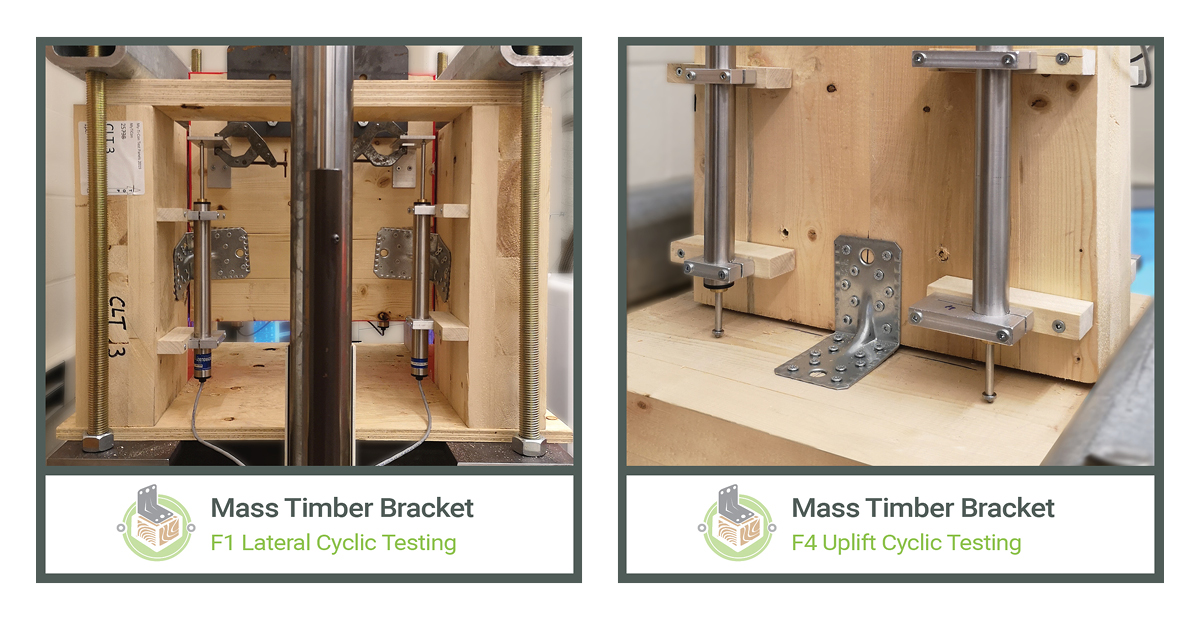 The load-displacement graphs presented in this section show hysteresis loops recorded for an average result from a set of tests and their fitted envelope curves. Analysis has shown that the MTB angle bracket has an average ductility ratio of 3 or more in all loading directions following the Equivalent Energy Elastic- Plastic (EEEP) method. This is true for monotonic and cyclic tests. For more details on the ultimate resistance values at the 5th and 95th percentile, refer to Chapter 11 of the commentary of CSA O86:14. Currently, there is no standard for this type of design in the USA.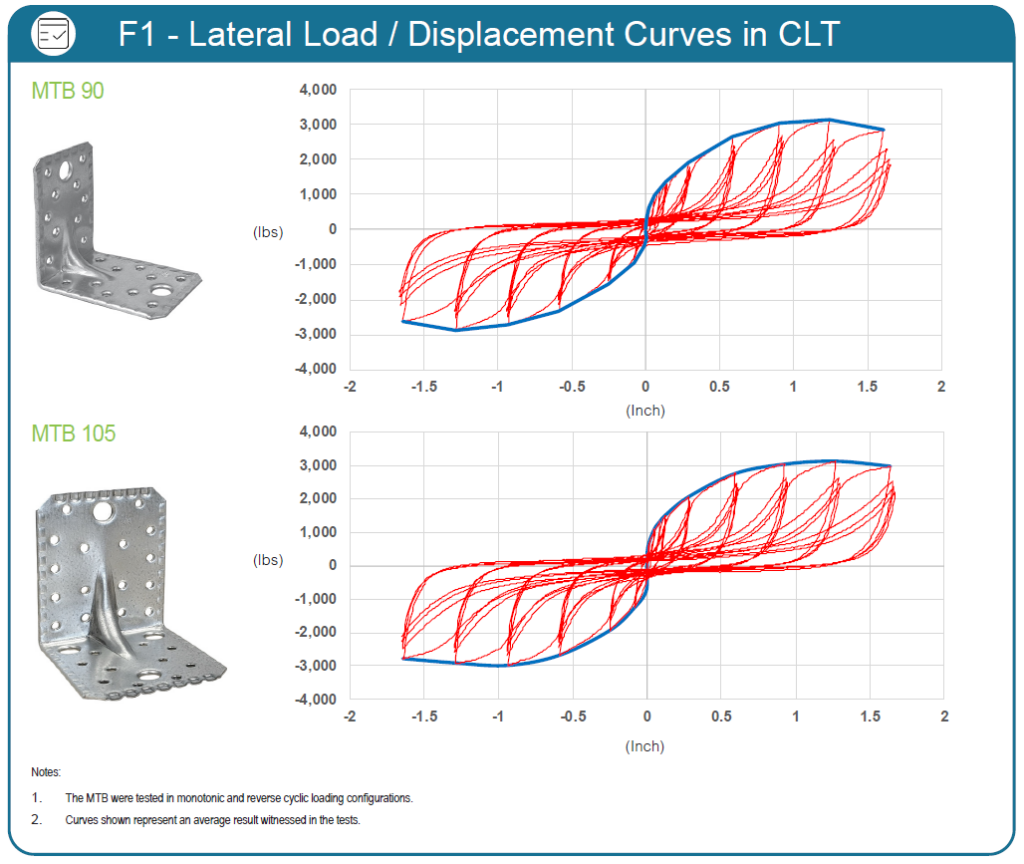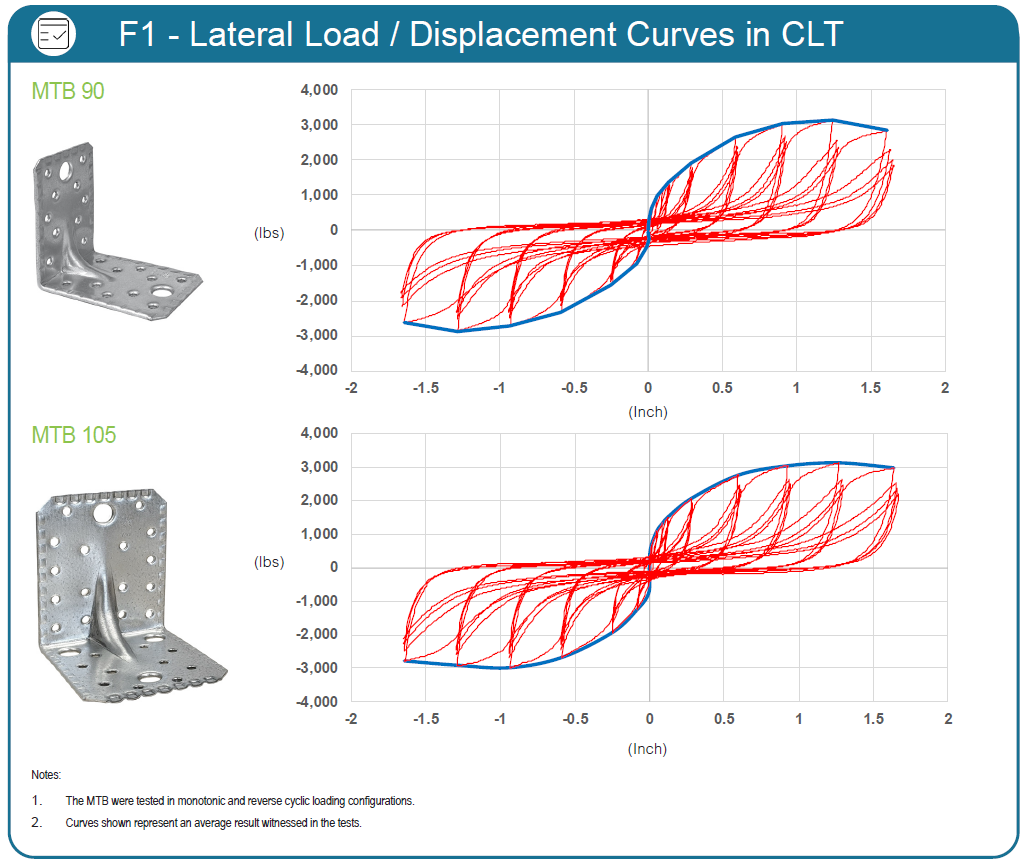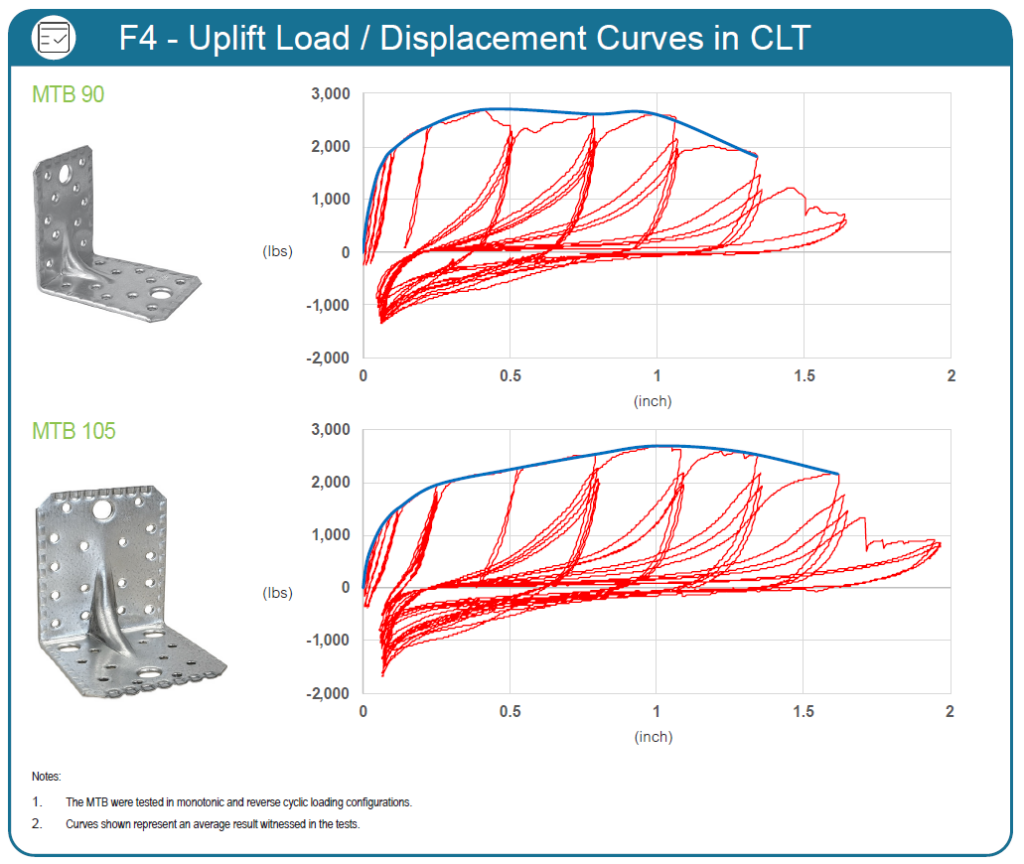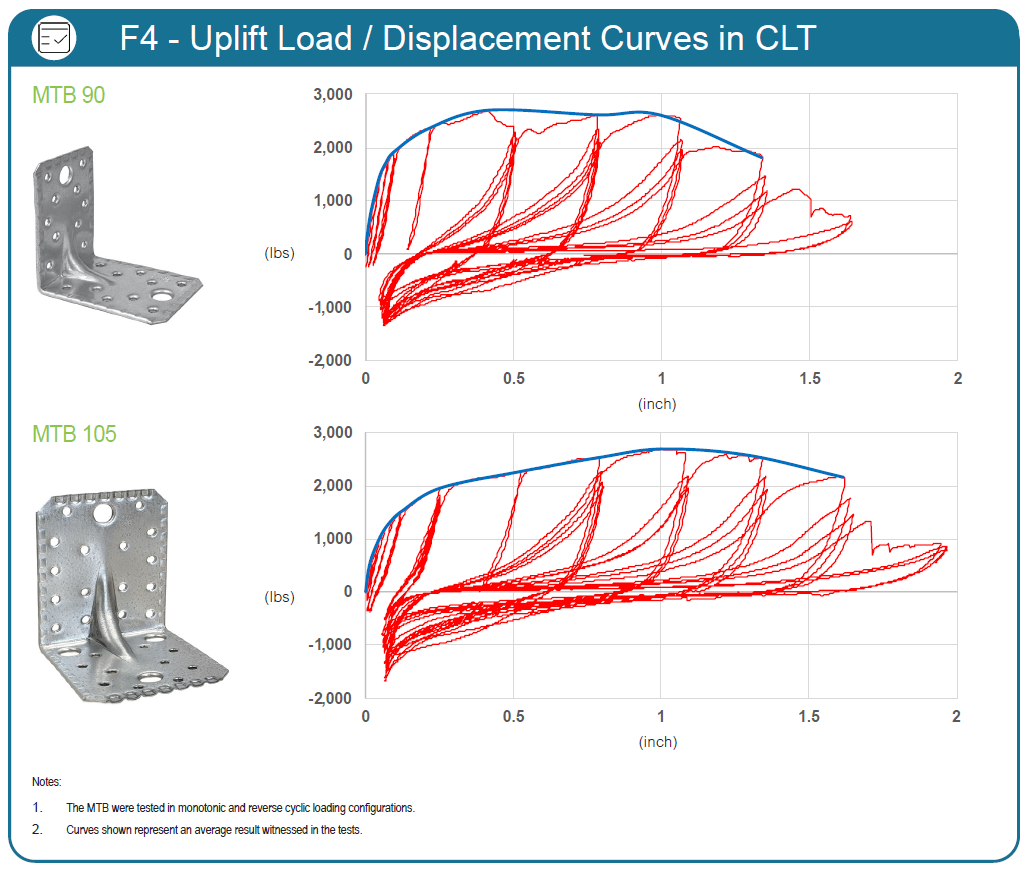 The witnessed failure modes varied depending on loading direction, however ductile steel failure and ductile screw yielding were the prevalent failure modes observed. In load directions F1 Lateral and F3 Compression, steel yielding was recorded. In load directions F2 Withdrawal and F4 Uplift, both screw withdrawal and steel yielding were observed. 
Throughout the testing, it was observed that the MTB 90 and the MTB 105 perform similarly in a variety of selected test setups. This is due to similarities in the design of each MTB with respect to hole patterns and the amount and location of fasteners in each leg.