Fall 2021 Free Webinar! How to Design with the Mass Timber Fastening Guide?
Join us on October 7th 2021 for our first webinar of the year where we will introduce our brand new Design Guide, the Structural Mass Timber Fastening Design Guide.
This design guide is the most complete resource for mass timber designers on the market right now. It provides easy-to-read tables for numerous standardized mass timber connections using high-capacity ICC and CCMC approved ASSY self-tapping screws. To kick off its US and Canadian release, we are hosting a free webinar going over the Structural Mass Timber Fastening Design Guide in detail and talking about the best way to utilize this guide in your mass timber projects.


Companion to the
Structural Screw Design Guide
, this new engineering literature is the result of years of research in the North American mass timber market, industry partnerships and hands-on engineering experience. The solutions presented in the
Structural Mass Timber Fastening Design Guide
are efficient and practical. Designers can simply refer to the connection type they are trying to design and find their specific configuration
[E.g., wood configurations such as parallel-to-grain or perpendicular-to-grain]
and find the fastener option and capacity they require. The figure below shows a sample table taken from the design guide.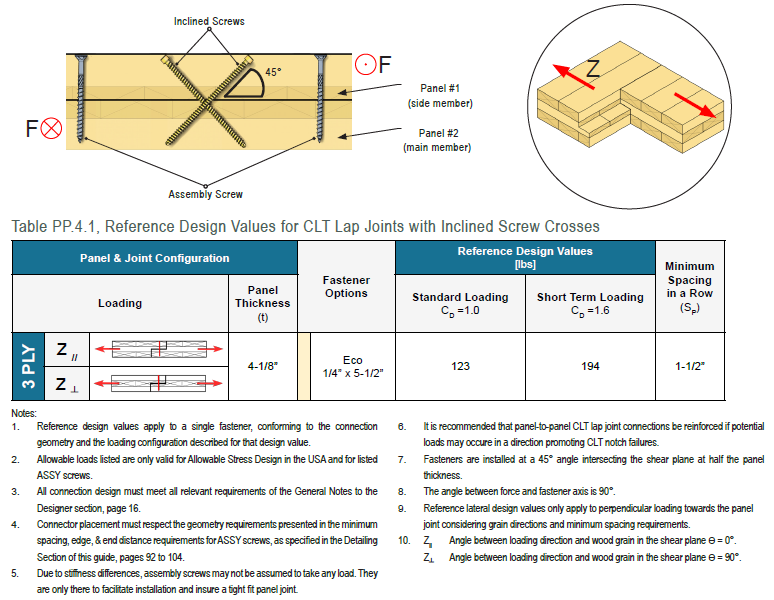 All connection options presented in this guide include reliable code-approved ASSY fasteners which hold an ICC-ESR approval in the US and a CCMC approval in Canada. Our high-quality products come with a commitment to high-quality service through our team of product consultants and technical advisors. The fastener options presented also consider the most cost-effective solutions that can achieve the best capacity. The Structural Mass Timber Fastening Design Guide also includes tested design values for the most common connection types. Listed design values are confirmed through extensive testing conducted in collaboration with universities across North America using North American wood species.

Download the design guide now and sign up to join us on October 7th to learn more about this brand-new comprehensive resource and ask us all your questions!
We can't wait to see you there 😉 !
Sign up for MTC Technical Blog